Three people were killed and at least five were injured in a shooting at a popular motorcycle rally in a resort town in New Mexico.
The shooting, which occurred around 5 p.m. local time on Saturday, involved motorcycle gang members who were attending the 41st annual Red River Memorial Motorcycle Rally.
It happened between two shops on the main street of Red River.
One of the victims died in hospital. No information was available on the extent of the injuries.
Victims were taken to hospitals in Denver, Albuquerque and the nearby town of Taos.
Mayor Linda Calhoun said the shooter had been arrested.
State police did not provide any information about the arrest, but confirmed the scene was safe and there was "no ongoing threat to public safety".
Ms Calhoun said: "Our first priority is the safety and wellbeing of the local community.
"We thank you for your cooperation and understanding as we go through this very difficult time together."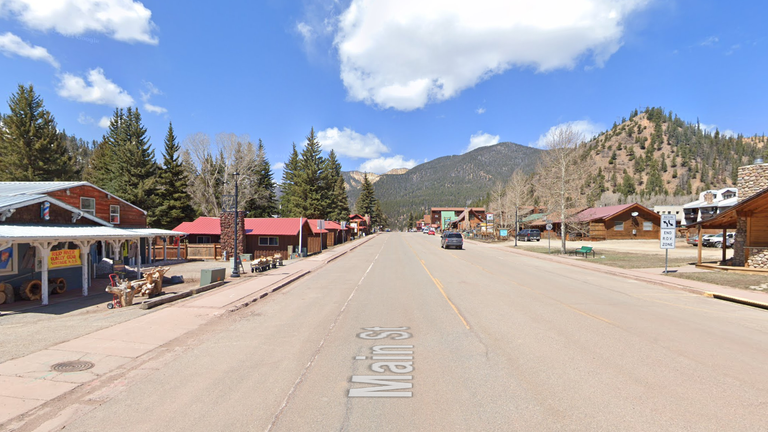 Officials urged Red River businesses to remain closed Sunday.
New Mexico Gov. Michelle Lujan Grisham said she was in touch with Ms. Calhoun and law enforcement regarding the shooting.
"My heart goes out to the Red River community after this violent incident," she tweeted.
Read more US news:
Shark bites off American woman's leg
Man who claims lottery tickets were stolen sues $2 billion jackpot winner
Mum gives son 'shovel and rubbish bags' in 'read it and burn' letter
Pascual Maestas, the mayor of nearby Taos, issued an emergency proclamation imposing a curfew on the town from 10 p.m. Saturday to 4 a.m. Sunday and imposing an immediate alcohol ban Sale.
Red River has a population of approximately 500 and is located in the southern Rocky Mountains. It is located about 75 miles northeast of Santa Fe, the capital of New Mexico.
The fair attracts approximately 30,000 people to the town each year.