A nun who died with little to no decay has inadvertently drawn hundreds of people to her funeral in a small American town.
People from across the US traveled to Gower, Missouri to witness the remains of Sister Wilhelmina Lancaster – who was unexpectedly found intact after being exhumed in April by nuns of the Apostolic Queen Mary Benedictine .
Visitors were able to see and touch her body, which has barely decomposed since it was buried in 2019.
They were also allowed to remove a teaspoon of dirt from her grave.
The group's founder, Sister Lancaster, was buried four years ago in a plain wooden coffin without any embalming — the act of treating a body with chemicals to preserve it.
She was exhumed by the abbey to install a new shrine, involved her "reburial" and was found to have "well-preserved religious habits," according to a statement from the abbey.
About 1,800 people flooded the town after a private email mentioning the news was mistakenly made public and "the word started to spread like wildfire".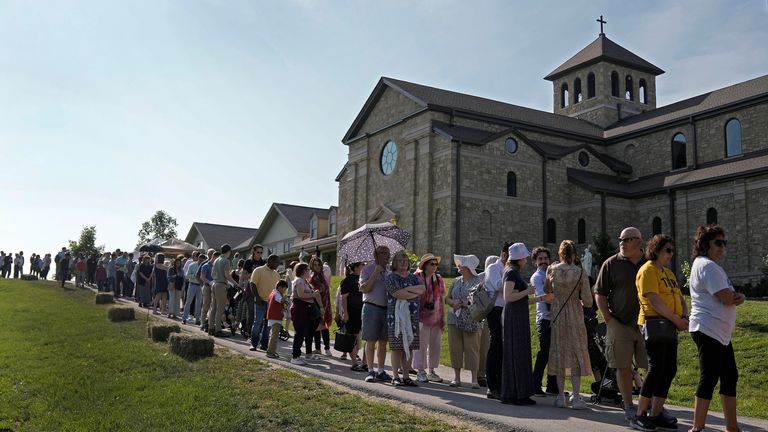 Tourist Samuel Dawson from Kansas City, Missouri, visited the site and described it as "very peaceful" and "very religious."
Mr Dawson, who is Catholic, said the nuns let tourists touch the Lancaster nun because they "wanted to make her accessible to the public because in real life people always have access to her".
This phenomenon has been described by some as a sign of Catholic sanctity, although a scientific explanation for the lack of decay is also offered.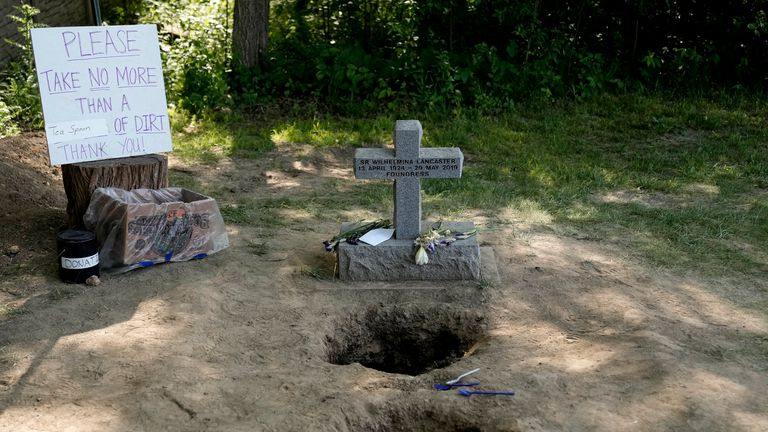 Joseph Diocese of Kansas City said: "The condition of Sister Wilhelmina Lancaster's remains has understandably raised widespread concern and important questions.
"At the same time, it is important to preserve the integrity of Sister Wilhelmina's remains so that a thorough investigation can take place."
read more:
Man escapes crocodile by prying open jaw
Six-year-old son starved to death, mother pleads guilty
Below is an image of the nun's corpse seen from a distance.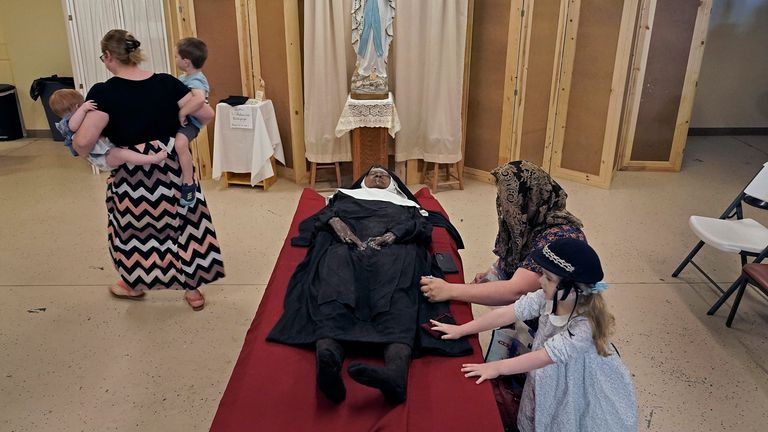 The diocese added that the case for sainthood due to the "immortality" of the body – a belief in the avoidance of decay as a sign of holiness – had not yet been "started".
This was confirmed by the Benedictines, who said the Lancaster nuns had not yet reached the minimum five years required to begin the sainthood process.
Meanwhile, Rebecca George, an anthropology instructor at Western Carolina University, said it may not be uncommon for a body not to decompose.
She said the coffin and clothes helped preserve the body.
She added: "Normally when we bury people, we don't dig them up. We don't see them years later."
"In 100 years, there might be nothing left. But when you only have a few years left, it's no surprise."
The monastery will keep the body in a glass shrine in the church, and visitors will still be able to see it and collect dirt from her grave, but not touch her.